Så något helt motsatt till gårdagens geometriska former. Romantiskt, småblommigt, skira material, möstermix, fladder i sommarvind – vad sägs om det? Här känner jag brittiskt cosy, men lite bedagat, blekt och slitet som i klassikern Atonement. Bild via.
Herrskjorta från anrika Liberty som har precis de rätta mönstren för denna stämning.
"Liberty is the chosen resort of the artistic shopper" /Oscar Wilde.
Siden, chintz och silkespapper. Pompoms-explosionen har bara börjat :).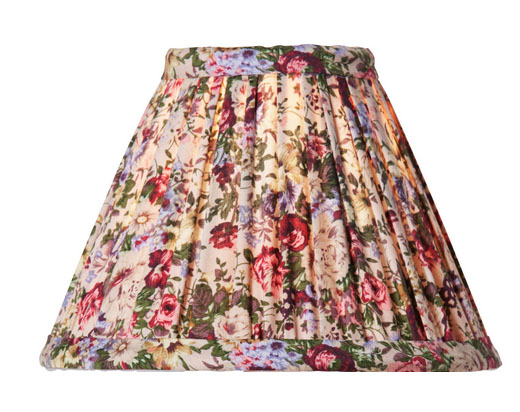 Det skall sägas att vissa saker ses med lite skräckblandad förtjusning. Men i rätt sammanhang och i behagligt mönsterkrockande – absolut. Pressbild: Lampskärm Doris från Watt & Wekes vårkollektion.
William Morris har äNTLIGEN fått en väl förtjänt exponering igen.
Ur Elle Interiör Tina Hellberg och Idha Lindhag.
Ett av mina favoritreportage all time – från Tony Lewenhaupts Villa Fortuna Sköna Hem 1996.
Mina egna pilblad glädjer mig varendaste dag.
Vad sägs om lite näckrosor av Monet? Förmodligen var inte jag den enda som överdoserade dessa under en period. Och besökte Giverny utanför Paris. Nu känns det faktiskt som om ögonen kan vila på dem igen. Affisch från Moderna Museet. K-special i kväll om Madame Monet och hennes man.
Känslan för 29.50 hos H&M Home.
Fat med gammalt Spode-porslin från Crème de la Crème i mitt sovrum.
Jag hoppas att ni har en riktigt fin Trettondag!